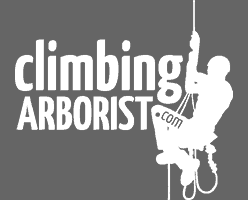 Our Arborist events calendar keeps you up to date with all tree climbing competitions, arborist courses, conferences and trade shows.
Do you know of an event that you would like to see on our calendar?
Please send us the details and a link to the relevant event page and we will gladly add it to our calendar.
Arkansas Urban Forestry Council (AUFC) is pleased to host the ...
Join us for an exciting two-day CEU training event prior ...
Join us for an exciting two-day CEU training prior to ...
The ATCC is an annual national event where all the ...
Organizer: Federation of Polish Arborists Contact Name: Katarzyna Rokita ...
Trees are commonly damaged during construction and successful preservation requires ...
Instructor: Bear LeVangie, Melissa LeVangie and Rebecca Seibel-Hunt CEUs: Pending ISA ...
Organizer: NYSA Contact Name: Michael Cocca Contact Phone: 518-694-5507 ...
Organizer: Spain Chapter/ Asociación Española de Arboricultura Contact Name: Néstor Iglesias ...
Join the Best in the West - as they climb ...
No event found!