Click an images below to watch a collection of tree climbing related videos. Including tree climbing competitions, arborist equipment adaptations and more......
HOW TO SHARPEN A CHAINSAW a step by step tutorial
Description
If you've tried sharpening a chainsaw but you really don't understand what it takes to actually make it sharp, then grab your saw and watch this simple guide and you will be a master of sharpening in no time.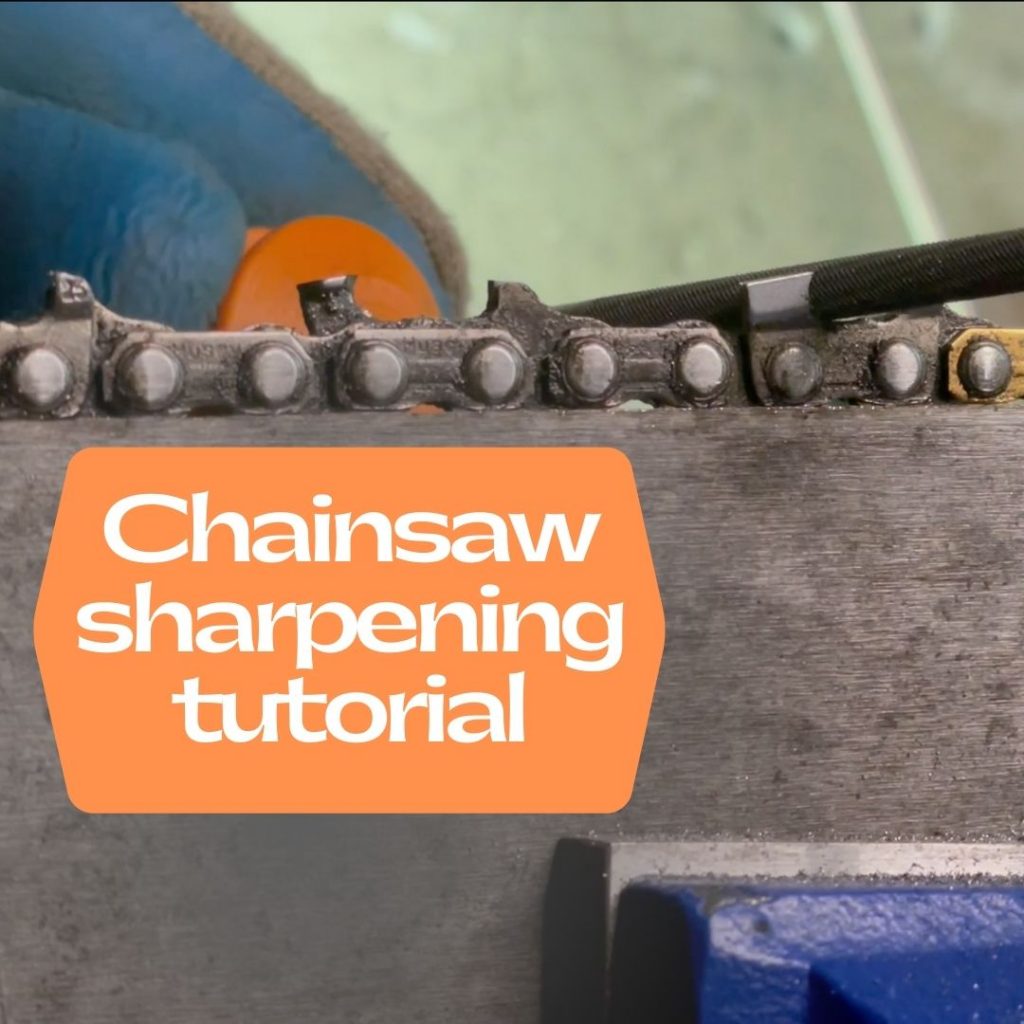 Petzl Zigzag trick
Description
Here are a couple of great little tips to help make gear setup and gear removal that tiny bit easier and more efficient.
In this video Dan demonstrates how to use a micro pulley above the Petzl ZigZag to collapse the zigzag chain and keep the Zigzag on the ground while installing the climbing rope.
Dan also demonstrates a technique that he uses to retrieve and pack the climbing rope into the rope bag using the zigzag or simply using a micro pulley to redirect the rope into the bag for the easiest gear retrieval possible.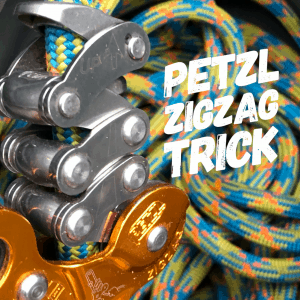 Arborist lanyards - How to choose the right setup

Description
Dan goes through his history of lanyards, what he has used, from the most basic setups through to mechanical devices. Discusses the what and why about all the components of his setup and those finer details that make all the difference.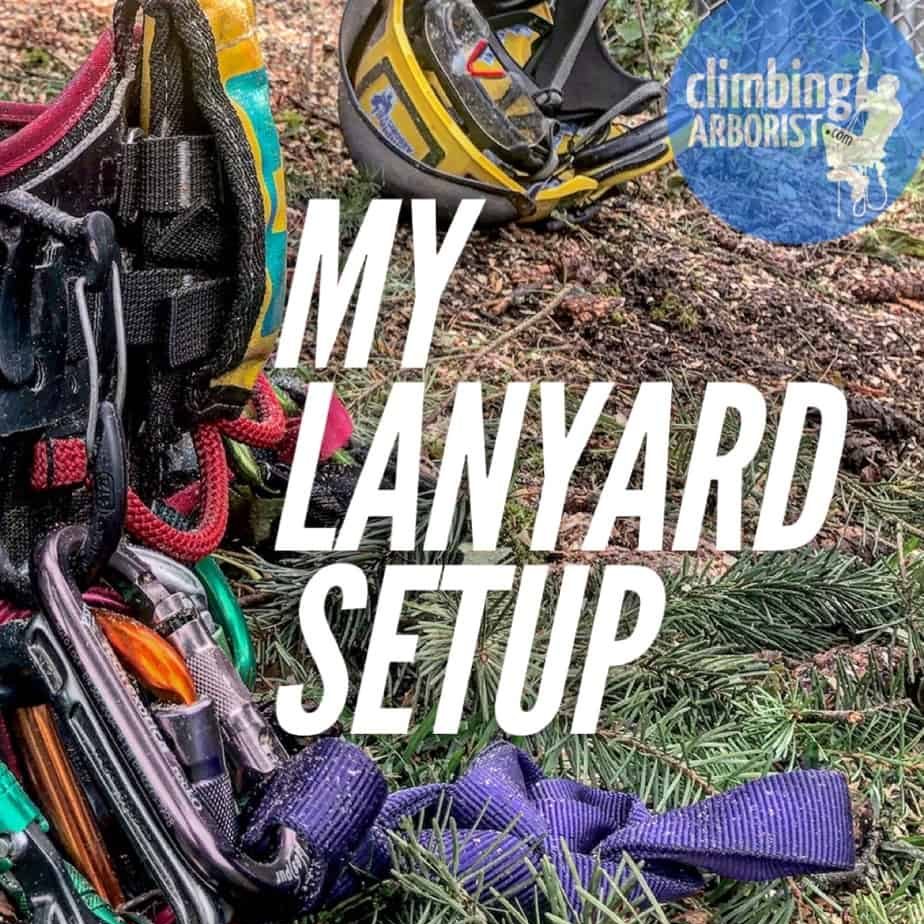 Best knee ascender for treework
Description
Dan shows you the knee ascender design he created and has been using for the past 5 years. This knee ascender design has a huge advantage over the traditional knee ascenders on the market, as this design can be left attached to the leg for the duration of the climb allowing the climber to use the knee ascender and foot ascender together on many occasions throughout the climb where necessary.
Dan explains how you can make one of these ascenders yourself, and shares his experiences using the devices.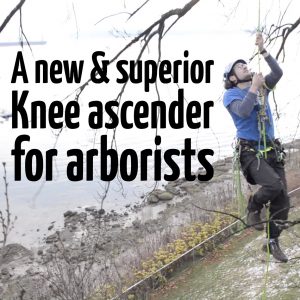 Why I prefer using the Lower D's over Side D's
Description
There are a few arborist harnesses on the market that now come with lower D rings as well as the traditional side D rings. In this video Dan talks about why he almost exclusively uses the lower D rings on his TreeMotion harness rather than using the side D's. Have you tried both the lower and side D's? In which situation do decide to use lower and side? Video filmed and edited by InTree Media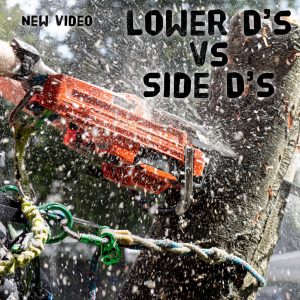 Close call : ISC Triple snap malfunction while 30ft up a tree
Description
Dan recaps a very scary close call he had a few years back when his lanyard came free from his harness due to the triple snap sticking in the open position. Luckily for you, Dan was filming with his GoPro at the time and captured the moment on film. He then discusses exactly what happened, how the triple snap stuck open and what potentially lead up to this event occurring.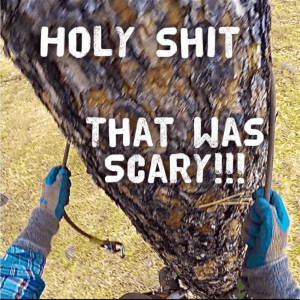 Competition tree climbing tips : Work climb
For those who are looking to get into the competition scene, this video is for you. See FPV footage of a work climb from start to finish, with tips along the way to help you feel more confident about going into your next comp.
Good luck!!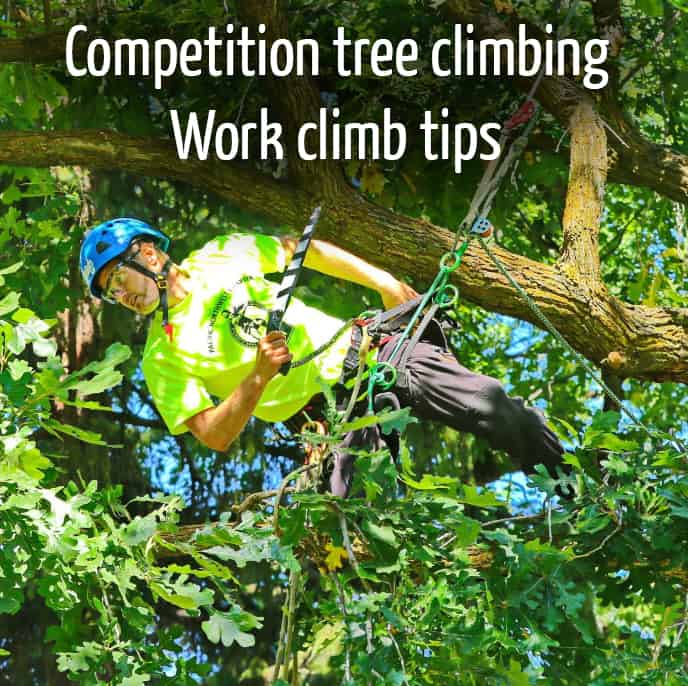 Competition tree climbing tips : Work climb
Description
This video can be used as a training tool for the aerial rescue event in tree climbing competitions. We have put the score sheet on the side of the video and we check the boxes as each item is completed. This rescue is by no means perfect, and actually makes for a better video to learn from, to see what you could do in certain situations where points were missed. This video may also help to create your own aerial rescue plan for real life situations.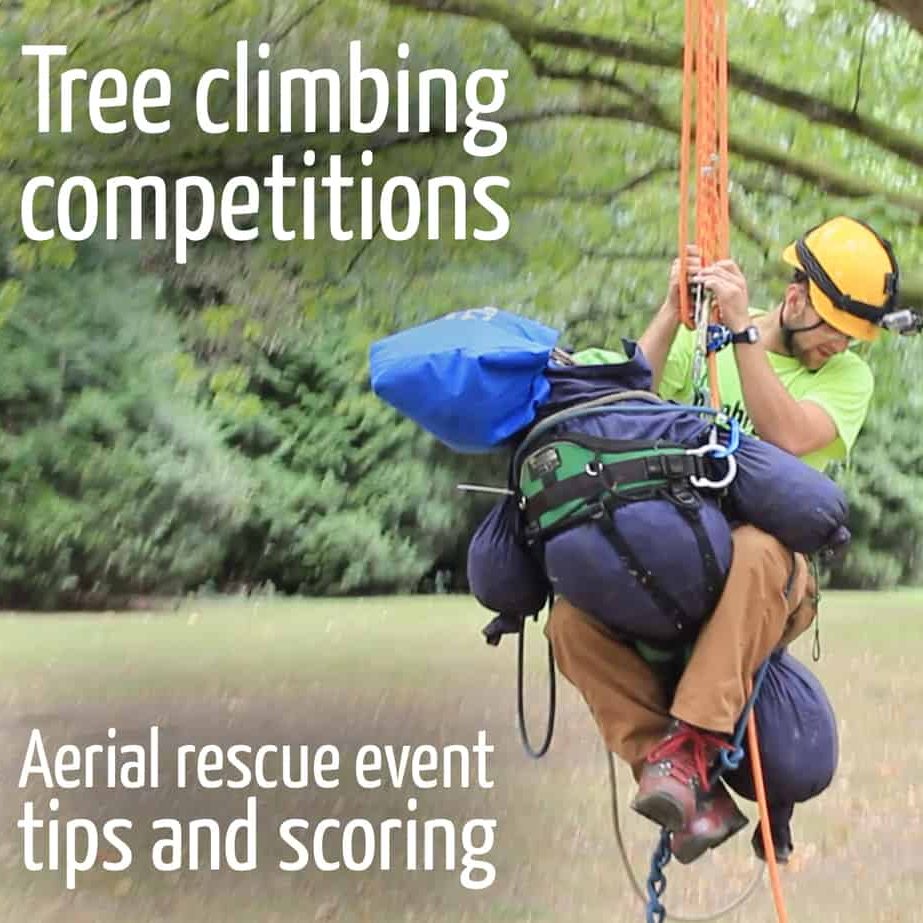 How to connect 4 Sena bluetooth headsets : Arborist equipment

Have you struggled to connect multiple Sena headset together? Can't be bothered to read the manual?
Dan demonstrates just how simple and easy it is to group/connect 4 Sena bluetooth headsets.
Follow the link to get the Sena bluetooth headsets we use;
Single unit pack https://amzn.to/2Gw8SdR
Dual unit pack (older version) https://amzn.to/2Gnakz0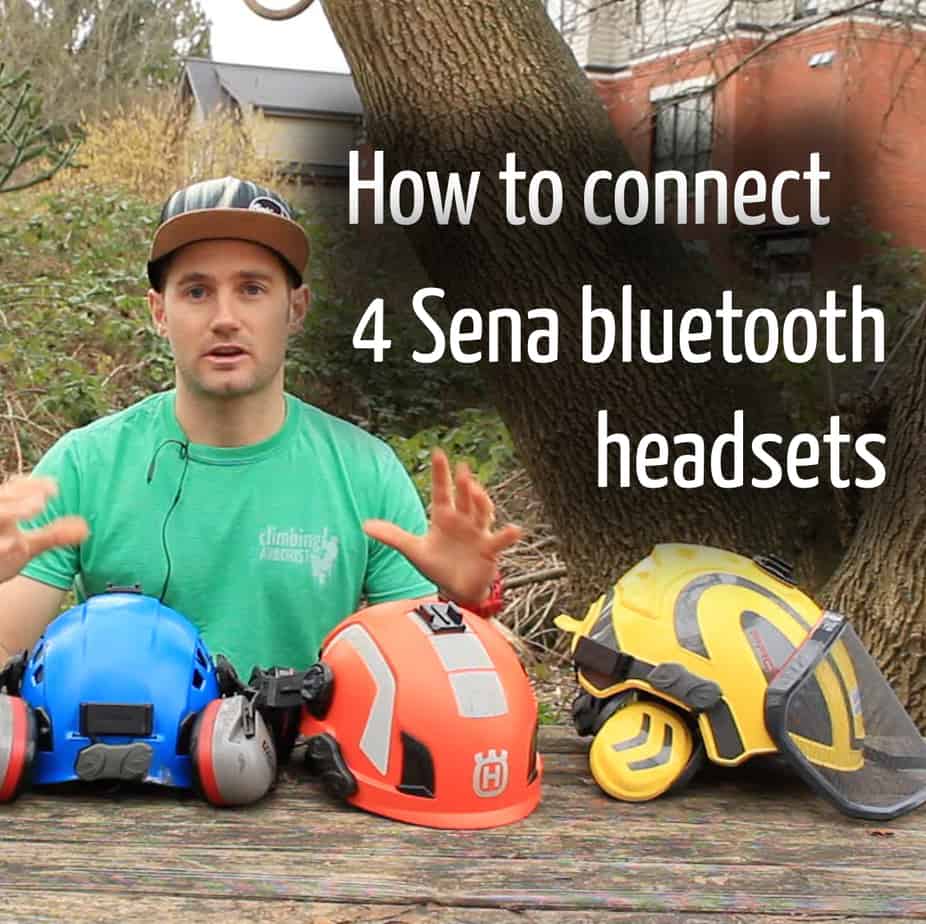 Silky saw injury while tree pruning

Dan shares his recent story of an injury caused by a Silky saw and how he will approach things in the future.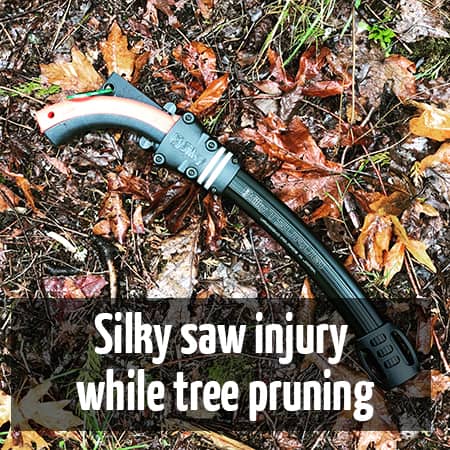 Competition tree climbing tips : Work climb
Description
Climbing the ancient and colossal Douglas Fir tree better known as 'Big Lonely Doug', located in near Port Renfrew, British Columbia, Canada.
We teamed up with the guys from Ancient forest Alliance, Ascending the Giants and Arboreal collective to set upon this amazing tree climbing expedition, with the aim to photograph, film and measure this amazing specimen, in the hope to create a greater awareness that many of the last remaining stands of old growth trees in British Columbia are still being logged rather than protected. If you enjoy the video, please help spread the message about these ancient trees under threat by sharing it with your friends.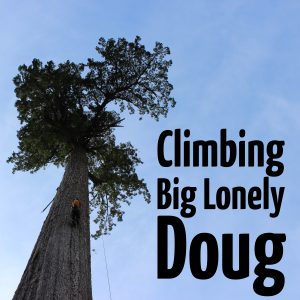 ITCC 2013 Highlights

Highlights of the ISA International Tree Climbing Championships 2013 on Toronto Island, Toronto, Ontario, Canada.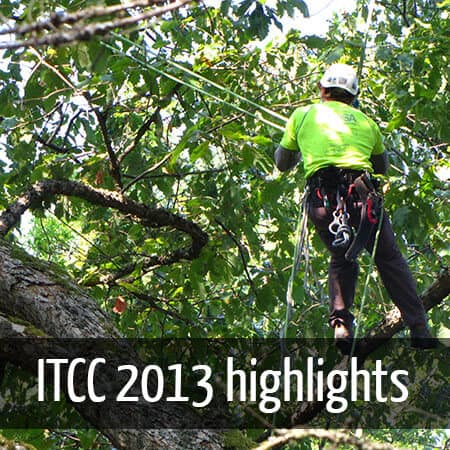 Scott Forrest's winning workclimb from the ITCC 2013

Footage of Scott Forrest's winning workclimb at the ISA International Tree Climbing Championships 2013 on Toronto Island, Toronto, Ontario, Canada.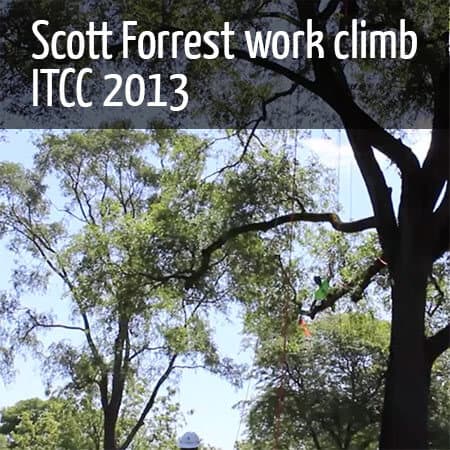 Sequoia climb with J.T
Footage captured from a flying camera of Justin Temple having a leisurely climb around a stunning Sequoiadendron giganteum (giant Sequoia/giant redwood) in East Vancouver, B.C, Canada.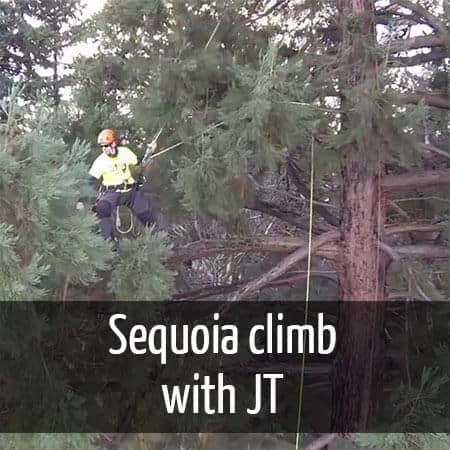 Work climb practice with George Keays

Footage captured from a flying camera of George while practicing some mock competition work climb setups in Vancouver, B.C, Canada.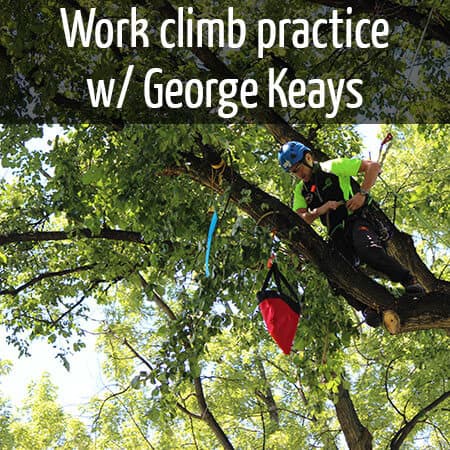 Head to head footlock ITCC 2013

Footage of the Men's and Women's head to head footlock competition at the 2013 ITCC in Toronto, Canada.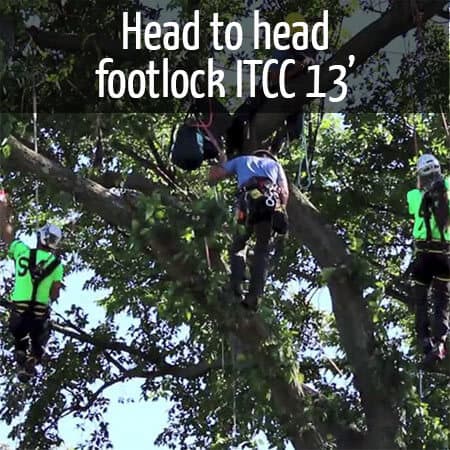 Work climb from the 2012 Pacific NW TCC (Dan Holliday)

Footage shot during the work climb in the preliminary events of the Pacific north west tree climbing championships 2012 held in Seattle, Washington state.
This events tests the climbers ability by simulating a work style climb, with 5 differnt stations to complete during a 5 minute time period. The stations consist of a bell that the climber must ring with their handsaw. A second bell that must be rung with the handsaw, then a short section of wood (taken from a bucket placed in the tree) thrown at a target on the ground. The third station is a bell that must be rung with the pole saw (using both hands) that is positioned in the tree. Forth is the limb walk, this consists of a bell to be rung at the end of a branch on which is also a weight sensor which the climber must not set off by putting too much of their body weight onto the branch. The final task is to descend from the tree and land with both feet onto a target postioned slightly away from the base of the tree in a controlled manner.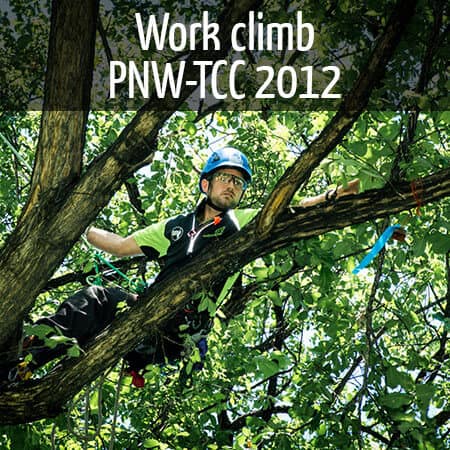 2012 British columbia Tree climbing championships

Footage shot throughout the preliminalry events which include, throwball challenge, aerial rescue, speed climb, work climb and the secured foot lock.
The 4 highest placed climbers from the preliminary events then qualify for the Masters challenge to decide the overall winner.
1st place - Robert Bundy
2nd place - Colin Bugg
3rd place - Ryan Murphy
4th place - Zach Sanchioni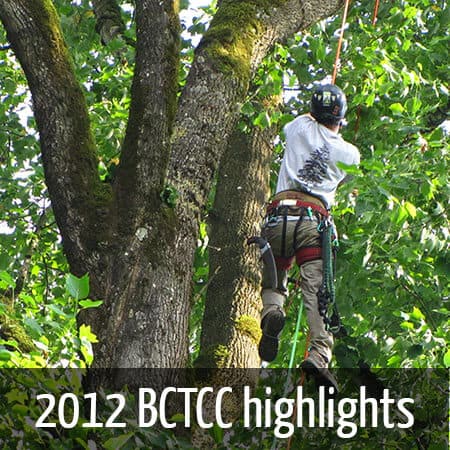 Trigger setup for a 'Big shot'

This film demonstrates how to get the most out of the 'Big shot' slingshot.
Setting up a trigger system allows the climber to get more pull of the slingshot and then locks in position. The climber can then take their time to aim and pull the trigger in a contolled manner to get maximum height and accuracy.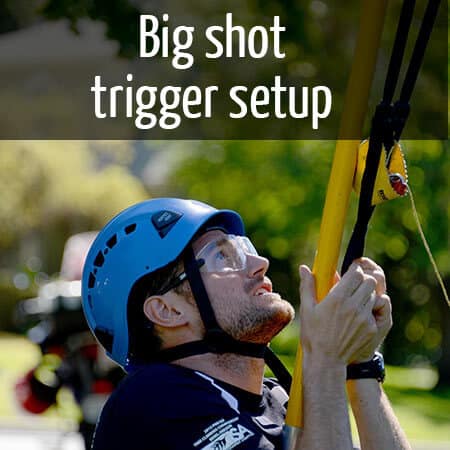 The importance of Aerial Rescue

Aerial rescue is of the upmost importance within the tree work industry.
It is the one situation that every climber hopes they will never encounter.
Arborists need to have it practiced and rehearsed down to a fine art, so if the time occurs then second nature will take over and panic won't set in.
Practising rescues will help iron out any problems you could potentially be faced with in a real life situation.
Aerial rescue must be practised in a controlled environment for maximum safety among the people involved.
Climbers need to become familiar with many different scenarios and ways in which these situations are best dealt with for smooth, quick and trouble free rescues.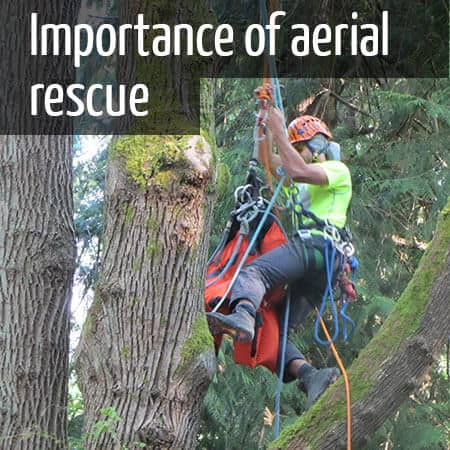 Customising/setup of the Teufelberger Treemotion

This film demonstrates how the elastic cord and small black tubing can be used to create additional loops for attaching accessories to.
Also adding a blood stopper pouch and removing the rope bridge.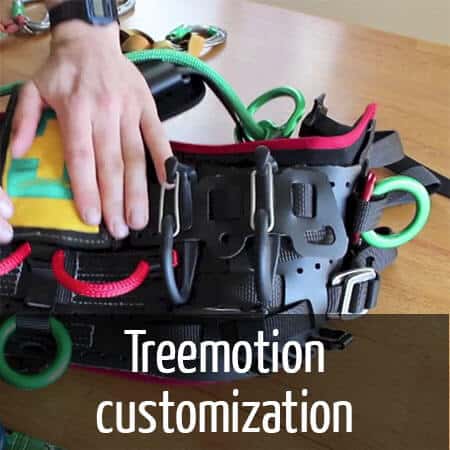 Bainbridge Isl. Masters 'Highlight reel'

Sit back and enjoy the highlight reel from the Bainbridge Island Masters Challenge. If you are lucky enough to have been a part of this event before, this is sure to get you pumped for the next one! If you haven't, you are about to see a snippet of what you're missing!