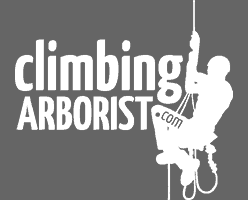 Podcast
This podcast is hosted by Dan Holliday who is joined by various guests to talk about all things arboriculture. We discuss equipment, techniques, safety and training and much more…
iTunes – Subscribe to automatically download the latest podcasts on iTunes
Stitcher – Subscribe to automatically download the latest podcasts on Stitcher
Episode 8 – With Ryan Senechal and Aidon Pyne
The guys talk about the Internationl Urban Foresty Conference 2018 (IUFC) that they were attending while recording this podcast (00:01:30), they discuss women in Arboriculture and how there are still so many old fashioned mentalities even in todays world (00:23:30), they talk about the importance of education for arboriculture and specifically the struggling ITA program they are running in British Columbia and how it needs more support for local companies to put there staff through it (01:04:20), learning from others mistakes and experiences to make a safer industry (01:21:00), Ryan talks about the changes he is making to the BTCCC that he organizes.
Episode 7 – Dan talks about recoving from chronic Lyme disease
Dan shares the story of the past 18 months where he was suddenly taken extremely ill, and pretty much debilitated at his worst point. He discusses diet, nutrition, lifestyle changes. People need to be familiar of Lyme disease and ticks, especially in this industry as we have more exposure than most. Please help spread awareness amoung you circles of friends and work colleagues about this horrific disease.
Episode 6 – With Aidon Pyne
We are back with episode 6 of the Talking trees podcast. In this podcast Dan is joined by his good friend Aiden Pine an ISA Board Certified Master Arborist. Aiden gives a little background on himself & his current work (0:03:09), topping trees and pressures from other climbers and bosses to climb unsafe trees (0:16:45), how fun and how much is to be gained from climbing competitions (0:32:25), experiences and benefits of the husqvarna battery powered chainsaw (0:51:10), efficiency in the tree and how it can extend longevity of your career (1:02:41), Dan talks about slideline Hemlock job and the rigging setup (01:10:50), Aiden becoming a BCMA (1:28:10), Aidens experiences with Coquitlam search and rescue (1:39:15), the ITA certification for arborists in B.C and how important it as and training in general (1:51:40)
Episode 5 – With Justin Temple & Joel Spooner
Dan is joined by fellow arborists Joel spooner and Justin Temple. They go in depth on the discussion of on using a chainsaw with one hand, having two tie in points while using a saw in a tree, Dan talks about how great the Sena bluetooth headsets are, and Justin shares a close call from the past few weeks. 1 or 2 handed use of a chainsaw discussion @ 3:20, Close calls (Justin) @ 1:13:35, Tool of the week – Sena Bluetooth headsets (Dan) @ 1:23:10
Episode 4 – With George Keays, Mat Fernandez & Joel Spooner
Dan is joined by George Keays, Mat Fernandez and Joel Spooner to catch up on the last few months. Dan gives us the run down on a wildlife habitat creation project he worked on, and also a scary close call he had while on that job. George talks about Meindl Airstream boots in 'Tool of the wek', and Joel explains why he was asked to write a monthly news letter for his company.
Episode 3 – With Stuart Witt & George Amos
Dan is joined by Stuart Witt, an arborist of 18 years, well known on the competition scene and has previously competed and the European TCC, he has recently started a Canadian Arborist supply company Tree North industries. Also joining this weeks podcast is good friend George Amos, owner of George Amos treecare in Vancouver.
Episode 2 – With George Keays & Matt Beatty
Geroge Keays and Matt Beatty join Dan to chat about current topics within the industry, and Mat talks about an awesome old growth tree climbing project he has just been involved in.
Episode 1 – With Mat Fernandez, George Keays & Joel Spooner
In the very first episode of Talking Trees, Dan is joined by friends and fellow arborists, Mat Fernandez (from the 'Mat Fernandez project'), George Keays and arborist/photographer Joel Spooner. They chat about the Sherrill/TreeStuff deal, the B.C Tree comp, favourite tool of the week, close calls and much more…