2019 has been a very interesting year in arboriculture, there has been new equipment launched into the market, people are constantly experimenting with new climbing techniques to improve efficiency and there has been a huge shift in regulations within the U.K. Arb industry.
New equipment released in 2019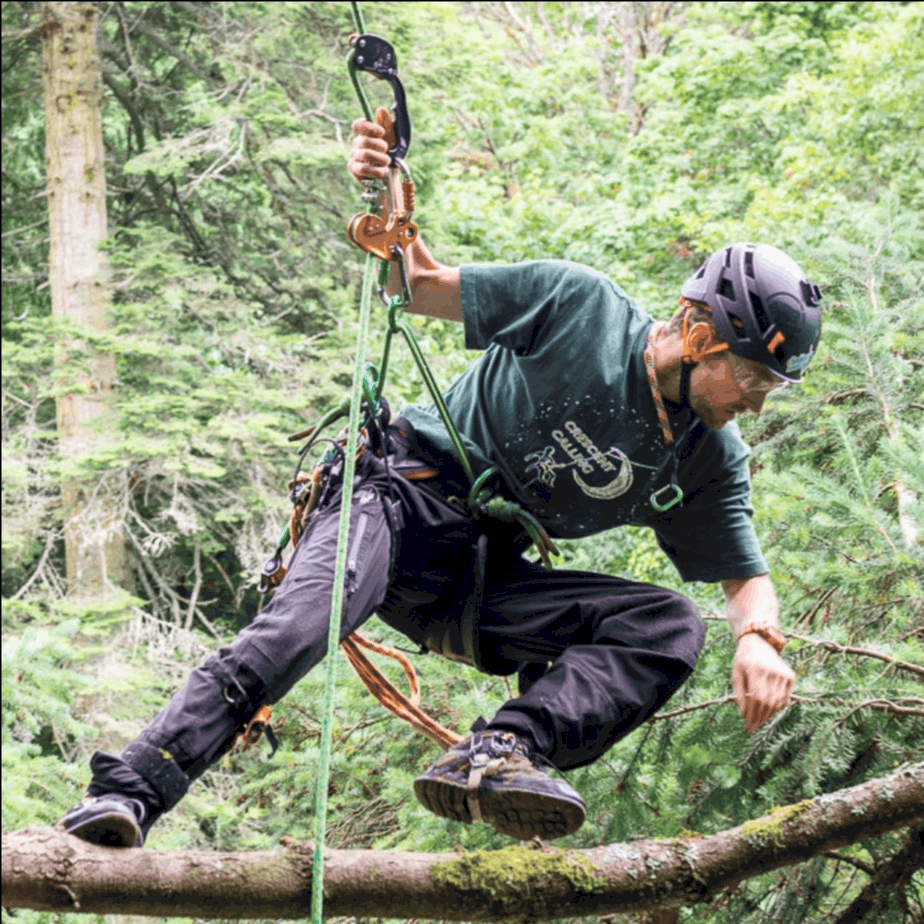 The Petzl Chicane was released early in 2019. Petzl has designed the Chicane to be used in conjunction with the Zigzag for stationary rope system climbing. The Chicane adds friction above the Zigzag to allow for smooth operation, the idea coming from the way the rope wrench adds friction above a hitch. The Chicane/zigzag combo has had rave reviews, although Petzl are still getting heat from diehard rope wrench fans.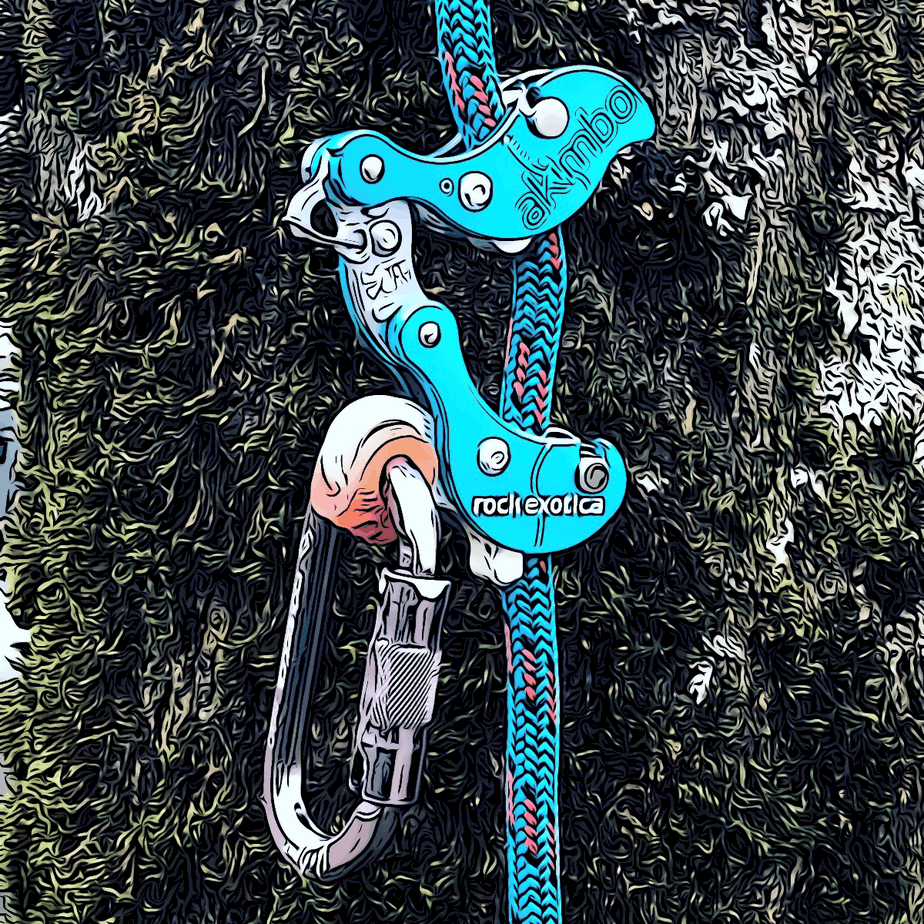 Rock Exotica finally released the much anticipated Akimbo. The Akimbo is a mechanical device that can be used both in stationary and moving rope systems (although primarily for SRS). The buzz for the release of the Akimbo was huge, and it seems to be flying off the shelves like hotcakes, although it has received mixed reviews across the board.
Samson rope have now taken over making the 'Poison Ivy' series of rope for Sherril Tree, the range includes 'Midnight Ivy', 'Tango Ivy' and 'Silver Ivy'.
The reason for the change from Yale to Samson is allegedly that Samson will be able to keep up with the demand for this product.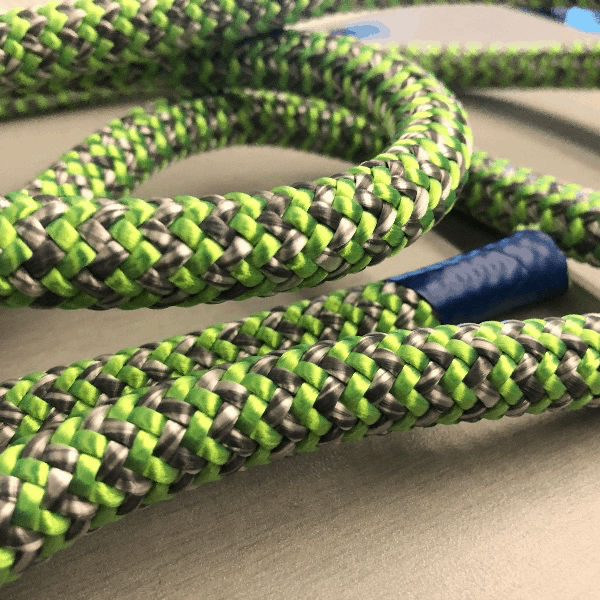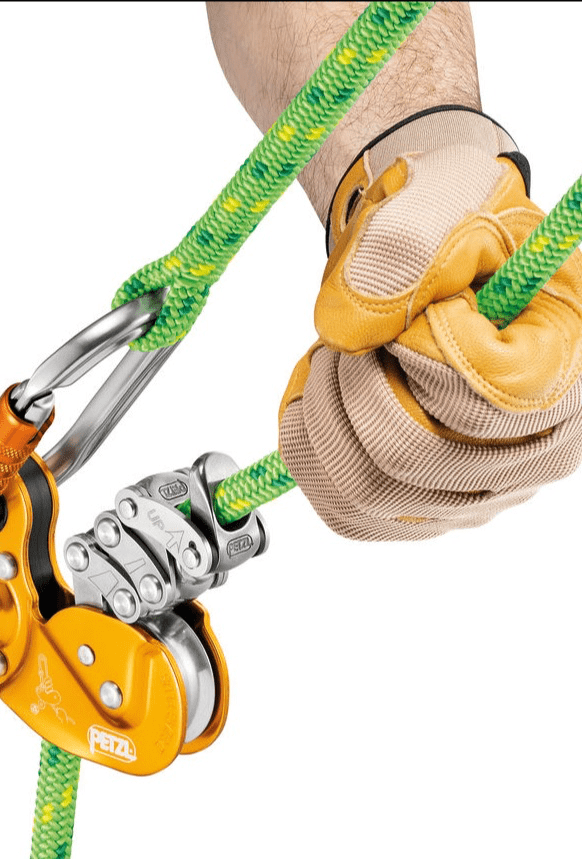 Petzl also released 2 ropes under their brand this year, the Petzl Flowand Petzl Control. The Petzl Flow is 11.6 mm with 2.8% elongation, and the Petzl Control is 12.5mm with 3.1% elongation. Both ropes have a 24 strand cover and meet CE EN 1891 type A, ANSI Z133.
The reason Petzl chose this Cousin-Trestec rope to sell under their brand is because the splice can be passed through the Zigzag and works well in conjunction with this mechanical device, so it combines perfectly with this Petzl product.
DMM also released some new pieces of hardware to their arborist range of products, including the new 'Hitch climber Eccentric' and new compact swivels .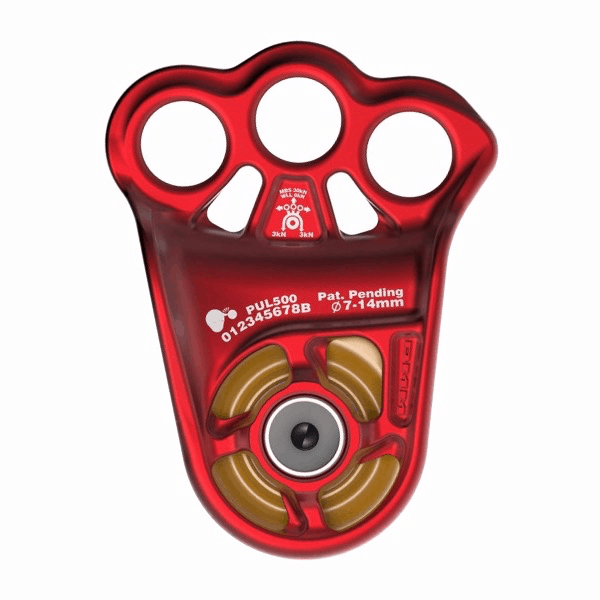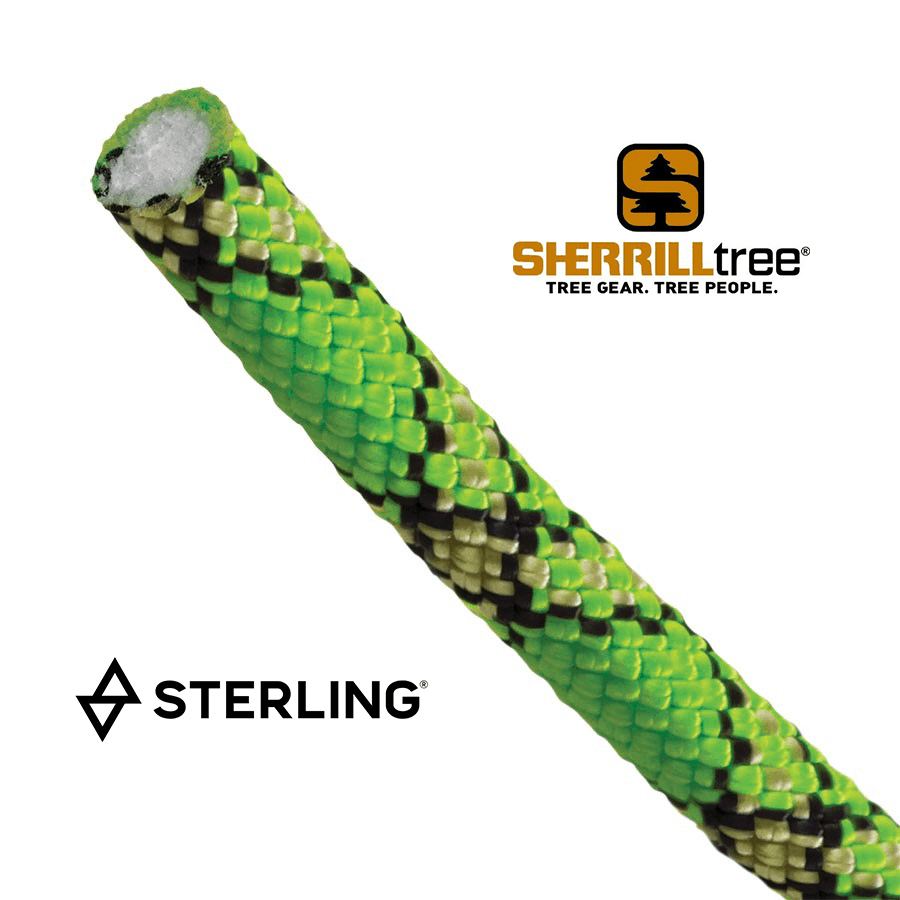 Sherrill Inc. acquires Sterling rope company
Sherrill Inc., NC-based arborist and climbing gear company,  this year acquired ME-based life safety rope manufacturer Sterling Rope Company Inc.
Sterling is an industry leading rope manufacturer who has been supplying climbers, climbing gyms, arborists, search and rescue personnel, fire departments, industrial safety and the military for over 25 years.
Birch Lake Investments Ltd. Acquires ISC (International Safety Components Ltd.)
ISC said "The transfer of ownership provides Denny Moorhouse with a move into retirement after more than 50 years of industry-leading innovations in height safety devices. As a young adult, Moorhouse developed a passion for mountain climbing which led him to become a climbing instructor in the early 1960s. His enthusiasm for climbing continued to grow, and he soon looked for other ways to be involved in the industry. In 1966, Moorhouse established Clogwyn Climbing Gear Ltd, where he began manufacturing innovative climbing safety gear that eventually led to industrial safety products and what is now ISC.
Birch Lake Investments' acquisition of ISC fulfills Moorhouse's desire to see ISC remain an independent company."
Aerial resuce challenge by Wesspur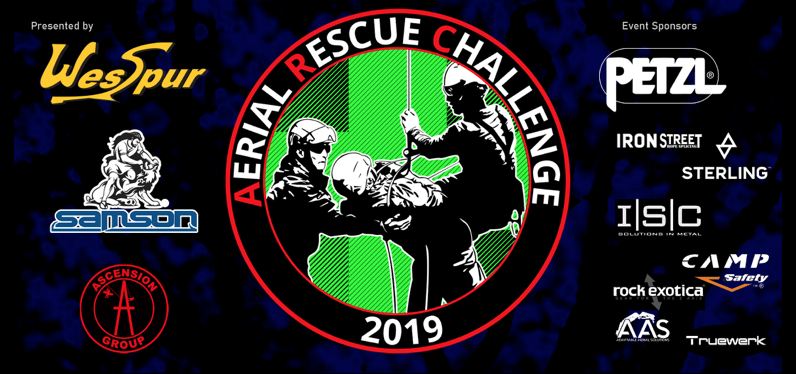 Wesspur held their first ever Aerial rescue Challenge event. This event was the brainchild of Dave Stice. The competition focused heavily on patient care in each event, using live patients, fake blood and sequestered competitors in order to give the most real life situation possible. The events also required all climbers to be permanently secured on 2 ropes in an attempt to educate each competitor in 2 rope climbing techniques along with integrating some SPRAT techniques. Word on the grapevine is, there will be more of these events in the future.
Champ Champ Scott Forrest!!!
August 2019 in Knoxville, TN, Scott Forrest won the ITCC for the fourth time. Josephine Hedger also took the women's title for a fourth time.
Later in the year in mid October, RedBull held their 'Branched out' competition in Kapunda, SA, Australia with 150 competitions. Scott Forrest put on some amazing climbs to take the winners trophy at the 3rd RedBull Branched out.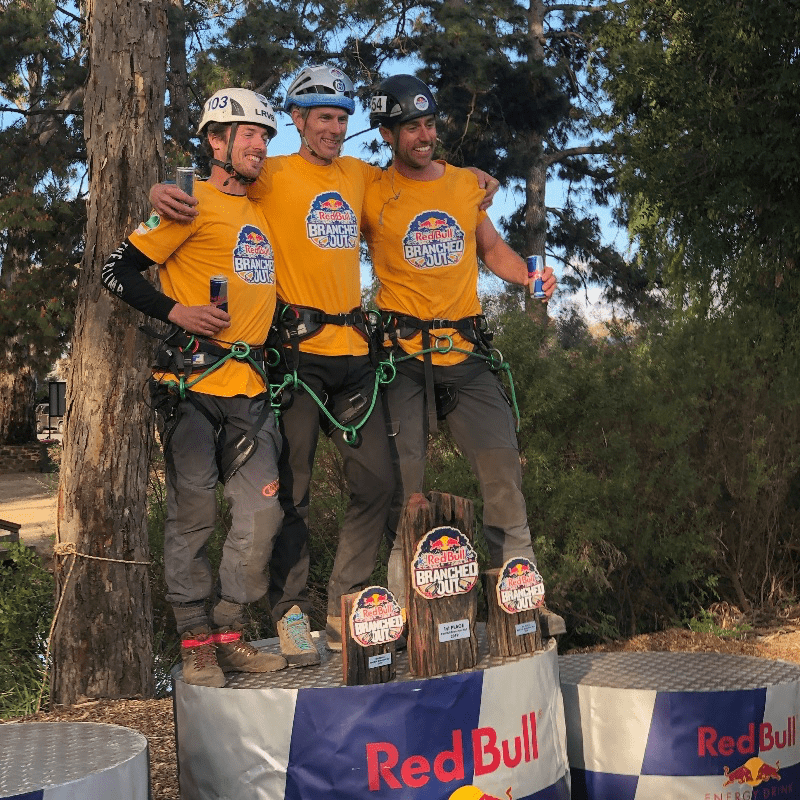 Safety standards and regulations news
It has long been looming, and over the last year or so the talk of climbing permanently attached to two separate climbing systems has become more common.
The United Kingdom have become the first to make this system standard within arboriculture, and has been implemented by the 'Health and Safety Executive' (H.S.E.)
The below paragraphs are taken from the Arboricultural association website;
Following the announcement in the Autumn issue of the ARB Magazine (issue 186, page 7) that the HSE is now requiring full compliance with the Work at Height Regulations in relation to tree climbing operations, there has been much discussion and debate.
The relevant section of the Regulations is Schedule 5, which addresses requirements for personal fall protection systems. See www.legislation.gov.uk/uksi/2005/735/schedule/5. The HSE has observed that some aspects of these requirements have been largely ignored by many climbing arborists, and that current training and assessment standards do not adequately address these issues.
The HSE has provided details of reported fall from height accidents for a one-year period, which can be viewed on the AA's website: www.trees.org.uk/2ropes-incidents. The background to this wider issue can be viewed here: www.trees.org.uk/2ropes.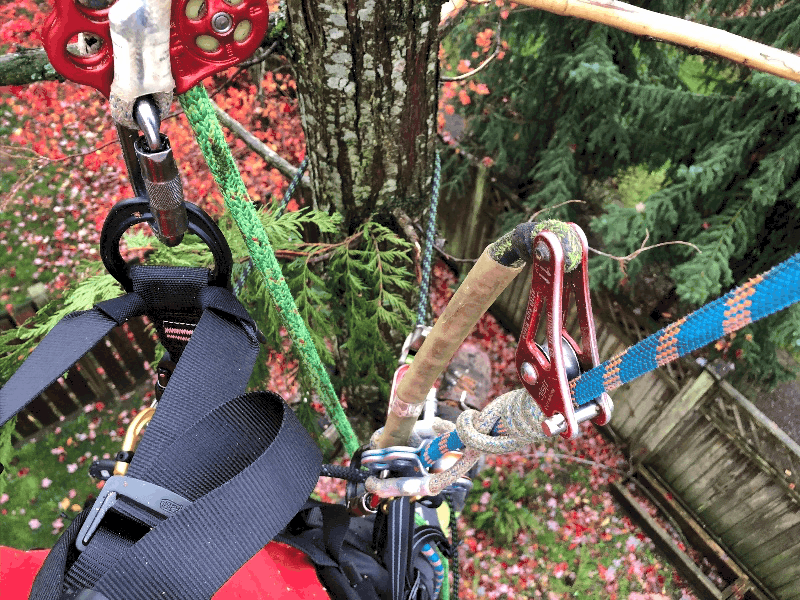 Let's all see a safe end to 2019. For our families, friends and ourselves let's continue in the goal to be safer at work and help keep our colleagues safe, after all we work as a team, we should work to be safer as a team.
Happy holidays, Merry Christmas and a happy new year to all. Wishing you and your family a happy and healthy end to 2019 and into 2020.