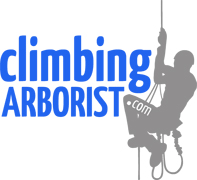 Donate/Support page
Hey guys and girls,

If you have found our ClimbingArborist site useful, helpful, interesting and/or entertaining, then please help support the site by donating a small amount, this really helps with the time and equipment needed to create and produce good quality content.

Thank you for your support and for using our site,

ClimbingArborist team
We are extremely thankful for the generous donations given by:

Brett Huet
Howard Snell
Kenneth Browning
Gerald Van Esser
Matt Otto
R D McCaughan
K. Andersson
M. Hoffman
M. Ibanez
John Pion
Message from the kind people who donated

From: Brett Huet
Message: Thank you for elevating and progressing our industry.

From: Howard Snell
Message: I ran across your site while trying to learn some preliminary techniques for working in the various trees in our yard here in New Mexico. Your videos are fantastic - just the right length so that each concept is well presented and covered. Plus the quality is superb. I can only imagine the time and effort it takes to complete one. Thanks for taking the time and effort to help out folks like myself - it is greatly appreciated. Best Wishes, Howard L. Snell Casa Colorada, New Mexico.